Serving the United States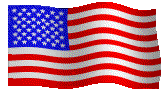 Digicom and K L Designs can design and host your web site in the world wide web
environment and have you up and running in a very short time.

We are the leaders in the industry and both have been involved since day one in the internet community.

We use the finest servers to host your web site and the site is backed up daily.

We are proud of the fact that our sites are rarely down, and if they do go down, it is only for a short time.

Our customers are valuable to us and we are in touch with all types of businesses and unions that demand the finest web design.